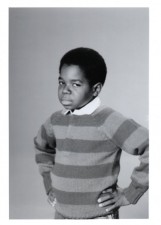 Facebook recently announced the release of their newly enhanced Analytics, called, "Facebook Insights." Unless you're an Internet Marketer or Social Media Geek like myself, you probably haven't played around much within Facebook Insights, and even if you are geektastic and checked it out you probably wrote it off as it didn't provide much value.
No matter what category you belong to, you have  likely noticed  the number of Facebook users who "Like" your page.  There is another number below the number of users who "Like" your page that popped up recently, namely, the "Talking About this," number.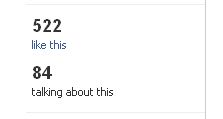 Only Facebook Page admins are able to drill down to view the new Facebook Insight metrics, including the more granular data surrounding the 'Talking about This," number,  although the number is visible for both visitors and page admins. So, in a nutshell, every one can see not only how many users "Like," a Facebook Page, but users, and not just page admins can now view this mysterious, new "Talking About This," number as well.
Facebook's new version of Insights has expanded into a quasi Google Analytics interface. It now features it's own dashboard, which like Google Analytics gives you a snapshot of your key statistics including arrows signifying change in Total Likes, Friends of Fans, Weekly Total Reach and the aforementioned People Talking About This metric. Although there is a lot more data to sift through in the new Insights, I'm only touching on the dashboard and the curious, "Talking About This" metric in this post.
If you login to your Facebook Insights, you'll see the dashboard stats as shown below. I'm using Plasti Dip's Facebook fan page's data as my example

Previously included in the former Facebook Insights, Total Likes, is self-explanatory, but the Friends of Fans metric may confuse you. This is the number of Facebook friends that your all of your page fans have- giving you a market size estimate. You could also think of this number as your potential reach-if all of your Facebook fans shared a link from your page, this is the potential number of users who could see it. Weekly Total Reach is the number of impressions, or views of whatever content you posted, in a fan's news feed over the course of a week.
Most confusing, however is the new "People Talking about This," number.
According their emailed announcement, Facebook noted:
People Talking About This counts 'stories' – structured content that people choose to share through Facebook that is eligible to appear in a user's news feed including:
liking your Page
posting to your Page's Wall
liking, commenting or sharing one of your Page posts (or other content on your page – like photos, videos, albums)
answering a Question you posted, RSVP-ing to one of your events
mentioning your Page, phototagging your Page
liking or sharing a check-in deal, or checking in at your Place.
What does the new Facebook Insights and 'People Talking About Us' metric mean for your Facebook page?  The new Facebook Insights is a definite and marked improvement because one is able to drill down and gauge what content engaged users are consuming in order for page administrators to better target content. While the 'People Talking About Us' metric still feels very nebulous to me, it definitely helps users gauge which pages are relevant, up-to-date, and providing valuable content.
I encourage you to dig in and look for data that helps you better understand your page's users and meet your Facebook page's goals. Have fun!