Prepare for Facebook's Timeline
Facebook has announced that their new Timeline feature for profiles will be going live by force to all users over the next few weeks. There is no ability to opt-out. Be sure to take a look through your Facebook history and remove any embarrassing posts or photos from years ago that you don't want Facebook to suddenly make much more prominent.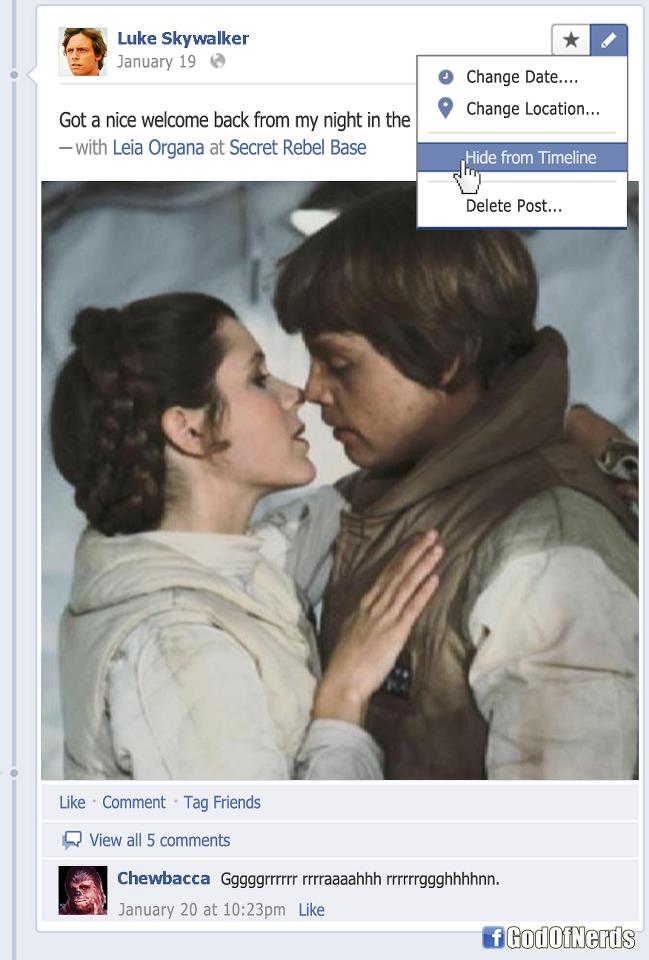 From Facebook:
Last year we introduced timeline, a new kind of profile that lets you highlight the photos, posts and life events that help you tell your story. Over the next few weeks, everyone will get timeline. When you get timeline, you'll have 7 days to preview what's there now. This gives you a chance to add or hide whatever you want before anyone else sees it.

RSS feed for comments on this post