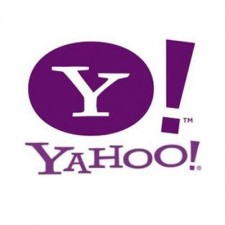 Yahoo just released their 2011 2nd Quarter financial report, which was a stark contrast to the Google Q2 report. In Google's financial statement they reveled record earnings of $9.03 billion, showing a solid 32% growth over 2nd quarter 2010 and a 36% increase in net income.
Yahoo's financial report shows that the company pulled in $1.229 billion in revenue in 2nd quarter 2010, a 23% decrease compared to 2nd quarter 2010. Yahoo's total income increased 9% to $191 million however, a reflection of major cost-cutting measures the company has been implementing, including Yahoo layoffs in December and January.
A part of Yahoo's strategy to shore up the company was it's merger with Microsoft's Bing, having Bing now power it's search and search ad placement in exchange for a 12% cut of Yahoo search revenue in addition to transition costs. On the revenue side the merger doesn't appear to have been kind to Yahoo, with Yahoo/Bing paid search traffic decreasing since the merger, however the cost savings of the move appear to be greater than the revenue loss.
Yahoo Bright Spots
Despite the loss of revenue and paid search traffic, Yahoo did show increased profits. Many of the bright spots on their financial report revolved around their news and video-related sites, including record traffic for their coverage of the royal wedding and the death of Osama bin laden (with 400 and  900 million one-day pageviews respectively).
Yahoo CEO Carol Bartz said:
For the quarter, earnings per share was up 18% year over year. We made clear progress in search, and saw strong growth in engagement on our media properties. We experienced softness in display revenue in the second half of the quarter due to comprehensive changes we have made in our sales organization to position ourselves for more rapid display growth in the future.
In the business outlook of the financial statement, Yahoo is predicting 3rd quarter revenues of around $1.2 – $1.26 billion, with income from operations from $135 – $165 million.