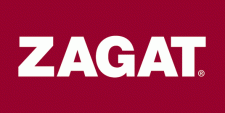 Google recently announced their purchase of the well-known review company Zagat. This announcement comes some months after Google failed in their attempt to purchase Yelp — another review company specializing in online reviews.
The acquisition of Zagat signals the potential for user-generated Zagat reviews to become a significant ranking signal for certain kinds of businesses — particularly anything touristy, such as restaurant reviews. Google has been increasingly interested in using reviews as a quality signal for sites, and reports the aggregate reviews within some search results.
In their announcement of the Zagat acquisition, Google said,
So, today, I'm thrilled that Google has acquired Zagat. Moving forward, Zagat will be a cornerstone of our local offering—delighting people with their impressive array of reviews, ratings and insights, while enabling people everywhere to find extraordinary (and ordinary) experiences around the corner and around the world.
This seems to be a clear indication that Zagat reviews will be moved away from the paywall they're currently behind and become integrated with search results, and possibly even used as a ranking signal.
While Zagat is a leading brand for tourist guides and ratings, Zagat has struggled to build an online business, and the combination with Google, and the way Google appears to give preference to their own brands, indicates a massive upsurge in Zagat's impact on businesses.