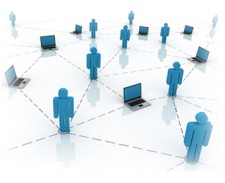 Ecreative Internet Marketing and sister company Ecreativeworks are hosting a series of internet marketing workshops at our Minnesota headquarters that are free and open to the public — all you have to do is RSVP.
However, we do have limited room at our MN HQ and the workshops are filling up fast! Our Social Media workshop is already full and the Adwords & Analytics workshops are nearly full — we still have room in the SEO tactics workshop however — the one that is farthest out, so if you're interested RSVP now!
The Advanced SEO Tactics Workshop is where our SEO experts will discuss SEO tactics beyond just titles and keywords. We'll dig into exactly how the two-tier Google algorithm works, discuss the most effective SEO tactics and dig into effective off page SEO tactics — and of course take your questions for an open discussion of advanced SEO tactics.
The Ecreative internet marketing workshops are open to the public and free to attend; however, RSVP is required. Here are the details:
Advanced SEO Tactics Workshop
Tuesday, December 6th
B2B Workshop: 8:30am – 10:00am
B2C Workshop: 10:30am – 12:00pm
13220 Country Rd 6, Plymouth, MN 55441
RSVP Required: RSVP Here
Again, these workshops have been filling up fast — based on the popularity we may consider revisiting and expanding them next year, but for this year the only way to get a seat at the Advanced SEO Tactics Workshop is to RSVP fast.