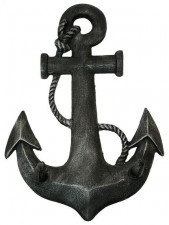 One of the elements of SEO that is too commonly overlooked is tied directly in with the structure of your site itself: your internal links. These are the links on your site that lead to other pages of your site, including your site's navigation structure. Just like links from other websites to your site are a vitally important feature in your site's ability to rank well, so too do your internal links help the pages on your site rank well.
A proper internal linking structure to your site will enable your site to most effectively pass along the benefit from external links throughout your site. Larger sites can even leverage their size with proper linking structure to generate their own link juice.
There are three main concerns with internal links that can help your site's ability to rank in the search engines:
Anchor text
Hierarchical structure
Number of links per page
Today we're going to hit up the first of these three factors: Anchor Text.
Anchor Text
Search engines use anchor text as a signal to help determine what a page is about. A link with strong anchor text will help rankings more than a link that reads "click here." The anchor text of the internal links of your site also help strengthen Google's understanding of what that page is about, and what it should rank for.
However, Google only pays attention to the first anchor text for any given link on a page. Thus if I was linking to the home page of my site with the word "Home" and later linked to the home page with the text "Awesome Stuff" — that "Awesome Stuff" anchor text will be completely ignored. Only the first instance of anchor text will influence rankings. Note that if the second link linked to a different page, then the anchor text would be counted — Google pays attention to the anchor text of the first link to any given URL. If you are linking to 20 different URLs, then you can effectively use 20 different anchor texts, one for each of them.
What This Means
This has two important ramifications: the wording of your navigation text is vital, and internal content anchor text is really only helpful if you're linking to a page that isn't already in the navigation.
For most sites the navigation — in the header or left navigation — will be the first links that Google's sees, because they occur higher in the code of the site. This means that if the link to the home page of your site is "home" — then that's the only anchor text your site is contributing. For this reason it's important to name your navigation links as keyword-rich as is practical. Rather than reading "home" the link back to the home page should instead be the name of your company.
It's important to stress here: usability should be your primary concern. Don't name your navigation link "Buy Awesome Red Sneakers Online Discount Cheap" — that will look like garbage and hurt you in the long run. Just name it "Red Sneakers" and you'll get some anchor text juice while leaving your site usable. The important thing is that you don't name it something like "M100-200 Models."
And since the navigation links are found first and are the only anchor text that is counted, it is not necessary to try to slip all kinds of anchor text-rich links into the content of your site if they're linking to anything that's linked from the site navigation. I see this all the time: someone read a little about SEO so they pepper links all over the home page of their site — and every other page — all with forced awkward anchor text and linking to the same pages as their navigation links to anyway.
Inter-linking is a good thing, but you generally want to cross link product-level pages, not category-level pages.
What you really want is a solid hierarchical structure to your site that lets your internal link juice flow to the logical category and subcategory pages of your site — but that's the topic of tomorrow's post!