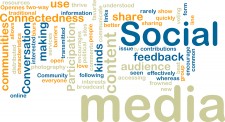 Social media is all over the news these days and is the latest and hottest topic in internet marketing, but many industrial companies don't feel social media is right for their industry, or aren't sure how to implement it. Working as closely with the industrial market as we do at Ecreative, we are often asked about whether social media is worthwhile for industrial companies.
Like most things, there isn't one answer that fits everyone. But for the industrial market specifically, standard social media like Twitter, Facebook, and Google+ are often not worth investing heavily in. But there are different levels of adoption of social media, and for almost all companies it can be beneficial to invest at least lightly in social media. Below is a breakdown of these levels and which may be beneficial for industrial companies.
Light Social Adoption: Build and Ignore
Very beneficial for industrial companies
The concept of the light adoption model is that you set up your social media presence in various social sites, fill it with relevant and timeless information, optimize it, and then don't worry about it again: it's the build and ignore method. Many social marketers will warn against this kind of social adoption, because this is exactly what a lot of companies do and then wonder why they don't have any friends or followers, or why they aren't getting tons of traffic from their social marketing.
However, there are several distinct advantages to the Build and Ignore model for industrial companies, as long as you aren't expecting to generate traffic and leads from your social media.
SEO Value: Your site will gain backlinks from every social media site you set up. These links will help increase the authority of your site in the eyes of search engines.
Brand Value: Social media sites help strengthen your brand presence. When someone searches for your company, odds are good that your site is the first result. But with a strong social media presence you can be the first, second, third, fourth, and fifth listing. This enhances the perceived value of your brand, and makes it harder for competition to poach your branded search traffic.
Recruiting Value: Industrial company HR departments often tell us that having a Facebook presence helps their recruiting efforts. Young engineers graduating these days expect to be able to find any significant company on the major social media sites.
Since it rarely takes more than an hour to properly build a presence on a social site, the time investment is often well-worth it. If you have a blog that updates regularly, you can set your social media sites to automatically update every time a new blog entry is posted. Ideally you would have someone check in on the sites from time to time to see if anything is happening, but it's not necessary.
Full Social Media Adoption
Usually only beneficial if you produce a consumer product or service.
Full adoption of social media requires a substantial time commitment to interact with others over social media sites. It often requires strategies that interlink between your site and your social presence and generating content specifically for social. For companies that manufacture a product or service that will be used by consumers down the distribution chain, social media can be an excellent way to increase awareness and excitement in your product and result in growing demand.
However for pure industrial companies — metal stamping companies or forging companies or anyone you'll find in your industrial directory — the simple truth is there often just aren't enough people out there excited about your industry that want to spend their free time talking about it and sharing photos. Industrial companies have a vastly smaller audience for their social media sites and have a more difficult time building that audience.
There are, however, many industrial companies that have had success with social media, including CNC machine shops. The tactics that work best are usually coupled with a quasi-related industry (a machine shop that does work for custom 4×4 off road vehicles can leverage that community, for example) and absolutely require the participation of someone very knowledgeable within the company to contribute meaningfully to the discussion.
For most pure industrial companies, finding the time to maintain a full social media program, even with assistance from a marketing firm like Ecreative, is more work than they're willing to put in. And for many of them the potential return isn't worth the time and cost of pursuing social media that heavily.
A Note on Blogs and Video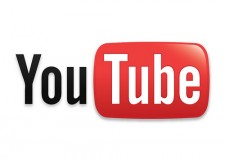 Very beneficial for industrial companies
Blogs and video were once considered a part of social media, but today's definition typically refers to social sharing sites like Facebook and Twitter. Blogs remain a very valuable internet market tactic for industrial companies: as long as the blog is updated regularly (at least weekly) with relevant content, blogs can greatly enhance the traffic and SEO value of your site.
Similarly video is another rising star in the internet marketing world. YouTube, for example, is the second largest search engine and every day enough footage is uploaded to YouTube that it would take you a decade to watch it. Both blogs and video are demonstrably valuable for industrial companies, while modern social sharing sites can often not be worth heavy investment.