In what is starting to look like the next wave of Google's assault on common low-quality linkbuilding tactics, a WebmasterWorld thread has SEOs reporting that about half of link web directories have been completely removed from Google's index. This means that any links built on those directories have completely lost all value.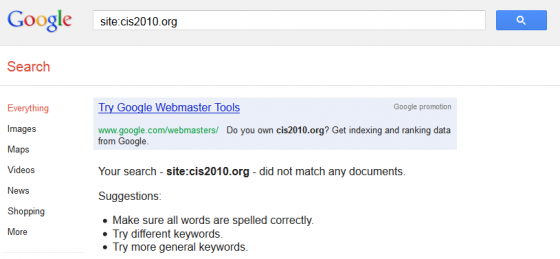 I've spot checked this information against a dozen or so directories I'm aware of (we don't have a large internal list of web directories, so I can't see all of the low-quality sites that others are monitoring). I found one of them deindexed, and a few others effectively deindexed, having only  a handful of pages left that Google pays attention to (and none of those are pages that have websites' links on them). Among those hit was industriallinks.net, which many industrial companies make use of.
Will Directory Links Penalize You?
The short answer to this is no — having links on directories will not directly penalize your site; however, keep in mind that the recent Penguin update is penalizing sites for having unnatural anchor text, so lots of directory links with keyword anchor text could hurt you.
Currently Google is just deindexing these directories, meaning that it is completely blind to any links on them. Thus those links are incapable of helping you rank in any way, though they also are incapable of hurting you since Google no longer sees those links.
Press Release & Article Sites are Likely Next
The most interesting thing about Google's move against the thousands or millions of junk general web directories out there is that it is a part of a general trend over the past few months. Google has already struck out against paid blog networks by deindexing huge percentages of the known blog networks, then they launched Penguin to hit unnatural anchor text, and now they're moving against the link directories.
This appears to be a campaign against low-quality unnatural links and the sites that enable them. This means that the next logical strike target for Google is the hundreds of low quality press release sites and all the article sites that are filled with garbage.
Bear in mind that when it comes to link directories, PR sites, and article sites — even if it's free and you manually build each link, it's still technically a Blackhat link. It is against Google's Webmaster Guidelines and Google is on a crusade to put a stop to the most egregious of these tactics.
While many webmasters and SEOs are complaining loudly about each of these changes, I have to say that this kind of cleanup is a big boom to companies like Ecreative. Many of our clients are climbing the rankings as sites ahead of them with lots of spam links fall down in rankings as their links are removed, and of course every wave of changes brings more clients that were using a cheap and fast SEO company that ended up burning them with the latest changes.
These algorithm changes and spam site takedowns also highlight the benefit of investing in natural content-driven linkbuilding: those are links that stay forever and keep adding up over time, while the faster and easier links all blow away with major updates.