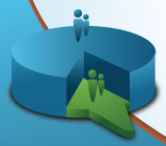 Here at Ecreative Internet Marketing, most of our clients are in the B2B market — largely industrial companies, which is a niche in which we are experts. Recently we've found ourselves fielding B2B social media questions more and more frequently — questions about Facebook, Twitter, and LinkedIn.
So we decided to put together this simple Social Media for B2B Marketing infographic. The infographic gives a nice broad overview of the size of the major social media outlets, and then dives down into some very specific B2B data about B2B buyers and how social media affected lead generation for small to medium B2B businesses.
We hope you find this  B2B Social Media infographic as interesting as we do!
Social Media for B2B Marketing Infographic
Click the image for a larger version!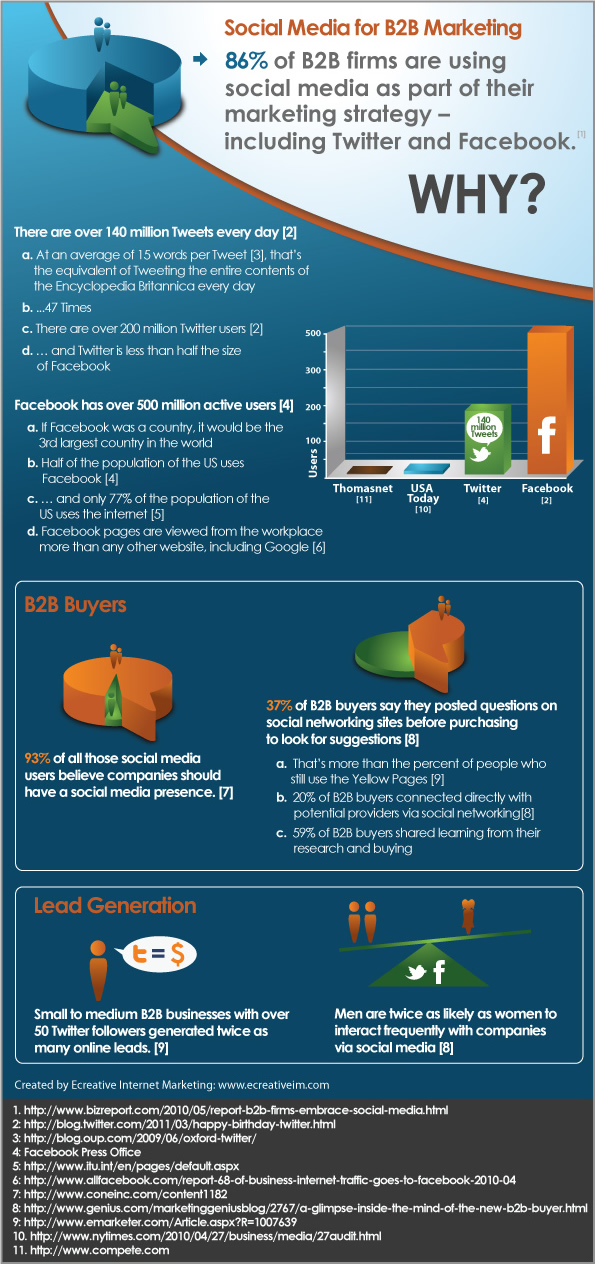 Social Media for B2B Infographic
A couple of the main points that this infographic makes about social media for B2B companies is that using social media is not just a B2C technique anymore. There is research that shows that B2B companies can benefit from social media, and benefit significantly.
Unlike B2C companies, B2B businesses rely on their sites to generate leads, rather than generating sales (most B2B companies don't sell fixed products for fixed prices — often what they're selling is services or wide-encompassing solutions). As this social media infographic shows, a whopping 37% of B2B buyers posted questions via social media before making a purchasing decision, and 20% of them connected directly with the company they ended up purchasing from via social media. This can be anything from posting a comment on Facebook to following a company on Twitter.
The important thing that this infographic stresses is that the demographics of the B2B and industrial company buyer is changing. As new buyers come up out of college, they don't just use social media, they expect companies to be using it as well. This is not the ThomasNet crowd of engineers — this is the Facebook crowd. And if you're not on Facebook, odds are they'll just turn first to the company that is.