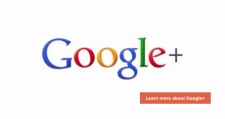 As more and more invites go out for Google+ — and I'm happy to say that I finally got mine and have been playing around — people are asking about the ability to make a Google+ page for their company, brand, or business. Facebook has special company pages, and social marketers want the same ability for Google+.
Google's Jeff Huber recently said that yes, profile pages for businesses will be coming soon to Google+:
And pre-emptively answering a question — yes, we will have (smb) business profile pages on Google+. I can't announce a launch date yet, but we want to make them *great*, and we're coding as fast as we can.
We later got further clarification from Google's Bradley Horowitz — on Google+ where Danny Sullivan complained about the lack of company profile support — who pointed out that the reason Google+ doesn't have business profile pages yet is that this is still just the field trial of Google+, and they're starting off by testing the individual features (and not even all of those yet).
Let me be clear – and I'm sorry if this wasn't obvious – we are not currently supporting brands, organizations, and non-human entities in the Google+ field trial. While we should have been clearer about this, there are some fields in the registration form (asking for a first name, a last name, an age and a gender) that indicate that.

Supporting these non-human entities is an obviously great feature – we have no allergy to it at all! It's just not part of the system we are currently testing.
For internet and social marketers, this is good news — we will indeed be able to make use of Google+ to promote our business, or our client's businesses.