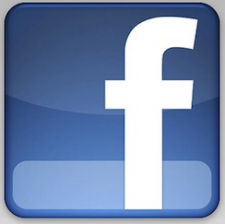 In what appears to be a direct reaction to the new Google+ social network, Facebook's Mark Zuckerberg announced that Facebook will now be offering video chat — powered by Skype — and allowing group text chat.
Both of these are notably features in the new Google+ social network which is currently being field tested — and Mark Zuckerberg himself has a Google+ account with over 40,000 followers. Google+ is trying to stand out as a social network with better privacy controls and easier sorting of your friends, information, and which people get which information. In addition, two substantial features of Google+ not offered by social giant Facebook were the ability to start group chatrooms, and the ability to video chat with up to 10 people at once.
Facebook's video chat, while powered by Skype, does not require a Skype account. It does require you to download and install software on your computer for it to work, however.
Since the announcement of Google+, and since getting in it to check it out myself, I thought that Google made some fairly substantial quality-of-life improvements over Facebook; however, Google's ability to succeed in the social network arena is pretty much dependent on how nimble Facebook is in adopting all of Google's improvements and innovations.
After all, if Facebook can make itself as easy to use as Google+ with equally good privacy and friend sorting controls, then why leave for Google+?
With this announcement of group chat and video chat shortly after Google+'s private launch, Facebook is clearly very aware of the threat Google poses and is working swiftly to try to remove any reason for their users to go elsewhere. As long as Facebook just mines Google+ for their best innovations and uses them as a free R&D department, they should be able to keep their number one hold on the social landscape.
Other Facebook-Related Posts:
[posts-by-tag tags = "Facebook" number = "7" excerpt = "false" thumbnail = "false" order_by = "date"  author = "false"] [/posts-by-tag]