About Us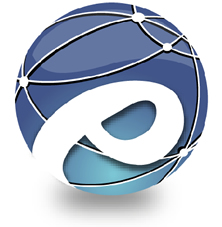 Who is Ecreative Internet Marketing?
We are an internet marketing company based out of Minneapolis, Minnesota, and Newport Beach, California. At our corporate headquarters in Minneapolis, you will find your Internet Marketing Team, the Sales Team and Production Team. The atmosphere is energized with individuals who clearly love their jobs and enjoy a dynamic and high-spirited workplace. The Newport Beach office provides a face behind our name, as many of our clients are located in Southern California and other western states. 
The team dynamics of Ecreative Internet Marketing and enthusiasm for achieving results in the search engines are why we have been able to enjoy great success as a company.  Each member of our California and Minnesota search engine optimization team brings a new solution, idea, or concept to implement, and this has allowed us to provide value-added services to our clients.  Due to our extensive growth as an SEO department, we have been able to break away as a distinct company from our sister company, Ecreativeworks.
Who is Ecreativeworks?
As Ecreativeworks expanded its industrial marketplace services, it became apparent that there should be two units to the company.  Both design and internet marketing make up a web project, but both aren't always required.  So, splitting the pie down the middle, we now have two companies: Ecreative, with a focus on the different techniques of internet marketing and Ecreativeworks, the production and sweat behind the final product, a search engine friendly website. The expertise from both companies will provide you with the solutions you need for a customized website and thorough internet marketing campaign.
Why Should You Partner with Us?
We position ourselves as a project manager or an extension to your marketing team.  Our goal is to ease your concerns about your website's performance in the search engines with our great customer service, diligence, and consideration for your website and marketing goals.  We understand you need to run a business, get ready for a tradeshow or follow up on new business leads.  Contact us today to receive the results you want with your website and online presence.