Search Engine Optimization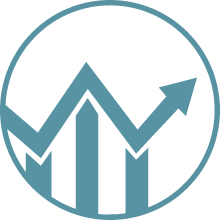 Ecreative's Minnesota based SEO team provides Search Engine Optimization services that deliver measurable results. We help you define your online goals – whether to generate more traffic, build brand awareness, or generate leads, and we set out a path to achieve those goals.

What can a search engine optimization program do for you?
SEO can improve your search engine rankings for key terms
SEO can drive more traffic to your site
SEO can improve your brand perception online
SEO can increase online and over-the-phone leads
Most importantly, search engeine optimization can lead to more sales
Our search engine optimization programs are highly customized based on your needs. The B2B and Industrial marketplaces demand a unique perspective and set of actions -- there is no "one fits all" program for search engine optimization. Our SEO team will tailor a solution for your business.

Search engine optimization program features may include:
Competitive analysis of industry leaders -- find out what your competition is doing and how to beat them
Content development with carefully researched keywords
Ethical lnk building in industry vertical directories and trusted sources
Technical analysis to your site structure to improve the ability of your site to rank well, and to avoid penalties
Monthly reporting on your website traffic, conversions, keyword searches and beyond, so you can see the results of our search engene optimization efforts
Geographically targeted modifications, to achieve presence in your region
Education and consulting every step of the way
More on search engine optimization for the B2B and industrial marketplace:
What is search engine optimization, and how can it help your online business presence?
Search engine optimization (SEO) consists of tested methods and strategies of working with your website to get it to rank higher in the search engine results and bring relevant traffic to your site. The higher a website ranks in the results of a Google search, for example, the greater the chance that site will be visited by a potential customer. 
Perhaps you're familiar with the concepts of optimizing your business website, but you're not sure how to make it as search engine friendly as possible? That's where we step in!  Our team of search engine optimization experts in our Minneapolis, Minnesota headquarters provide B2B SEO services and SEO consulting to help you gain the exposure you need for your website.
With headquarters in Minneapolis, Minnesota and sales offices in the Los Angeles area of southern California, our SEO team works with companies across the US, specializing in the B2B and industrial markets.
The search engines need help finding your website and determining what content on your site is most relevant to people searching for your products or services.  Ecreative Internet Marketing can help you increase your visibility in organic search results and increase traffic to your website.  We'll guide you step by step through the site optimization process and collaborate with you to create 'sticky' web content that brings both search engines and visitors to your site and keeps them interested!
In addition to the B2B search engine optimization work we do on your website to make it as accessible to users and search engines as possible; we take advantage of off-site techniques that saturate the web with your online business presence.  Search engine optimization can easily be coordinated with other marketing initiatives, such as Pay-Per-Click and Social Marketing, to boost its effectiveness.
Better rankings "guaranteed"?
We believe that ethical search engine optimization is the foundation of a successful website marketing campaign. You may have heard about 'black hat' search engine optimization techniques or many of the recent Google penalties for these actions. These unethical SEO tactics might get you short-term results, but won't set you up for the long-term success you're looking for and may get you penalized or banned from a search engine index altogether. 
Don't take the risk on quick fix marketing schemes! Our business and industry-focused search engine optimization is based on solid research and knowledge of website design and accessibility standards, optimized content creation, and deep knowledge of what it takes to make a site attractive to the search engines. Our Minnesota SEO team is constantly researching the latest SEO trends and best practices for all regions. We use only those techniques that will benefit your website over time and establish a positive online reputation for your business. 

Give Ecreative Internet Marketing a call today at 1-888-234-5071 or contact us online. We can help your business website exceed its potential in the search engines.  We guarantee it!  We have offices located in the Minneapolis, Minnesota area and Southern California for search engine optimization services.