B2B Pay Per Click Campaign Management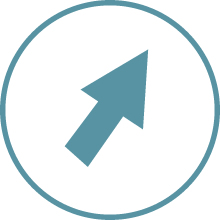 In addition to our search engine optimization programs, Ecreative Internet Marketing offers a full range of pay per click campaign management services for the B2B and industrial market, from setting up a new pay per click campaign or analyzing an existing campaign to complete monthly pay per click campaign management.
Pay per click advertising on Google, Bing, and Yahoo is the fastest way to the top of the search engine rankings and a well run PPC campaign can drive traffic and increase lead generation and sales immediately, rather than the longer process of SEO.
It's important to understand the complexities of pay per click campaign management however – just because you're paying for an ad, doesn't mean Google will display it at the top of their rankings.
Our pay per click campaign management team is Google Adwords Certified and understands how to create ads that are rated highly by Google and gain maximum exposure. Through A/B testing, targeted keyword research, crafting ad copy, and constant monitoring, our pay per click team can maximize the profits from your pay per click campaign – and often lower your monthly pay per click budget expenses by trimming poorly performing keywords, regions, languages, sites and times.
Request a Quote today for a pay per click campaign management plan customized to your businesses specific needs.
Pay per Click Campaign Management Services
Ecreative Internet Marketing's pay per click experts are Goolge Adwords Certified and possess years of experience managing pay per click campaigns of nearly every size. In particular, our pay per click team specializes in the B2B and industrial markets.
Our pay per click experts are available to consult with you on your pay per click campaign, or to offer complete monthly pay per click campaign management services, including:
Keyword Research: Every PPC campaign begins with an analysis of which keywords are most likely to attract impressions and clicks – and are relevant to your business. Our PPC keyword research focuses on more than just finding desirable keywords; we also search for negative keyword variants that can be used to refine your pay per click campaign and ensure that you're only paying for click from qualified leads.
Budget Recommendation: After discussing the keyword research with you, our PPC team then creates an analysis of the likely cost to achieve various levels of visibility given the cost per click and total potential clicks for your keywords. We present different budget levels and explain the advantages of each level. If we're taking over an existing campaign, we find that we can often recommend a lower budget due to streamlining the campaign and eliminating wasteful spending on clicks that won't convert.
Ad Copy: Our PPC team then writes the ad copy that will be displayed by the search engines. Our pay per click experts have managed hundreds of campaigns over the years, and are experienced at writing ad copy that attracts qualified click throughs and is viewed positively by the search engines.
Campaign Set Up: once we have your approval on keywords, budget, and ad copy, our pay per click team will set up your PPC campaign in Google and Bing.
Landing Page Recommendations: we know that the goal of your pay per click campaign isn't just to increase traffic: the goal is to increase sales and lead generation. Our PPC team will make recommendations about how to optimize the landing page on your site where your pay per click campaign is driving traffic. We may recommend creating additional pages, or even write the text for the landing pages for your approval, to improve the conversion rate of the traffic.
Monitoring and Reporting: once your campaign is set up and running, our team monitors it on a regular basis. We adjust bids and monitor overall spend to ensure that you don't go over budget, we remove underperforming keywords and are constantly on the look out for negative keywords, we regularly investigate potential new keywords, modify stale ad copy, perform A/B testing, and more. Every month you'll receive a detailed report that your pay per click specialist will go over with you, answering questions and making recommendations for the following month.
SEO & PPC Integration: For most sites, the pay per click campaign is just one part of their internet marketing, and is often managed in conjunction with search engine optimization. Our PPC team can work closely with your SEO efforts to make sure you aren't paying for traffic that you could get for free from your SEO efforts. We do testing to verify when pay per click is giving you a net traffic increase, and when it's just cannibalizing from your organic traffic.
Get Started Today
If you're considering starting a pay per click campaign, or have an existing campaign that isn't performing to your expectations, Contact Us today.
Our internet marketing department can explain the benefits of a pay per click campaign vs a SEO campaign, how the two can work together, and when you'd prefer one over the other. We can help you with pay per click campaign performance reviews and optimization, as well as complete monthly pay per click campaign management services by experts that are Google Adwords Certified.
Find out what a Google Adwords Certified Partner can do for your pay per click campaign today.