Consulting Services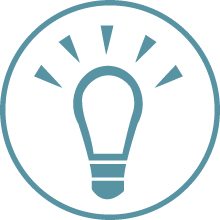 Ecreative Internet Marketing provides a full range of consulting services for everything relating to your website and your online marketing plans. Every program that we offer on an ongoing basis, from Search Engine Optimization to Social Media to Email Marketing we can also handle on a project by project basis.
Ecreative Internet Marketing can act as your on demand marketing department. Whenever you have a project or promotion involving your website or marketing your company online, give us a call and gain instant access to a full web development and marketing staff ready to bring years of experience to tackle your project swiftly and professionally.
Whether you just need to add a few pages or products to your site or want to evaluate the effectiveness of your GlobalSpec, ThomasNet, MacRae's Blue Book, Kelly Search Listings or other online advertising programs, Ecreative Internet Marketing is ready to help. Contact us to learn more.
Your On Demand Marketing Department
Ecreative Internet Marketing works with hundreds of clients in the B2B and industrial markets every day, as well as consumer oriented businesses. On our staff we have marketing and development professionals that specialize in every aspect of internet marketing. Outsourcing your efforts on a case-by-case basis can be more cost effective than maintaining a full expert marketing staff.
Some of the consulting projects that Ecreative Internet Marketing can handle for you include:
Setting up your presence on LinkedIn, Facebook, and Twitter, and training your staff how to maintain it.
Creating a blog for your site.
Adding additional pages or products to your site.
Writing press releases and distributing them to online newsrooms.
Product photography to highlight your products or services on your site and in your marketing collateral.
Evaluating your ThomasNet, IQS, and other directory programs to determine what benefit you're getting from them and how to optimize your online advertising.
A complete website assessment and usability consultation to determine how well your site is performing and where the weak points are that cause you to lose users.
Competitive analysis of your online competition: learn what online marketing strategies your competition is using that you can benefit from.
Set up an email marketing campaign. We can get you started and show you how to run with it, or just hand us each eblast or newsletter you want to send out and let us run with it.
Optimize your site with a one time enhancement of search engine optimization services and see how SEO can increase your organic traffic.
Create a mobile version of your site to serve the increasing number of people who access the web via smartphones and ipads.
Analyze and optimize your Pay per Click campaigns in Google or Bing.
Create promotional graphics for use in your online advertizing, or upgrade your current graphics.
Whatever your online marketing, content creation, or web development needs, Ecreative Internet Marketing has the staff and the experience to help. Contact us to learn more.