SEO Website Design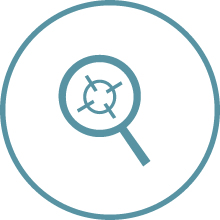 A website is a product of all its individual pieces: the design, the coding, and the content. The best websites are set apart from the rest by their ability to blend all of these aspects into a positive user experience. Content should be easy to find, code should be clean, and the design should be visually pleasing and functional.
Our team is experienced in creating search engine friendly websites, from the ground up or just as part of a redesign program. We'll help you create your image or update it with search engine optimization in mind. Because of our years of experience in internet marketing, we understand search engine friendly website design. With an SEO website design, your site benefits from having a built in framework that supports the performance of the site in search engines and across the web.
Search engine friendly website design produces professional websites that are attractive to people and search engines. To ensure that you're happy with the look and feel, we'll present you several design options that can generate or complement a variety of other online and off-line marketing media.
Ecreative is a full-service web development and internet marketing provider. Whether you're choosing a stand-alone design or a complete marketing package, we have the knowledge and resources to serve you. For more information about our search engine optimization web design, contact Ecreative today!